1.618 is an emerging independent fashion brand founded by East London designer Amin Phillips.
Amin Phillips  diseñador Londinense y uno de mis favoritos.
Lo mio con las creaciones de este diseñador ha sido amor a primera vista. Siempre encantada de llevar cualquiera de sus creaciones. Este abrigo negro es uno de mis favoritos de este invierno.
Su nuevo website esta en plena renovacion, asi que si deseas hacerte con algunos de sus modelos tendras que ir a Londres o tambien puedes contactarle via Instagram.
Os prometo que merece la pena. No en vano es uno de mis favoritos.
www.instagram.com/weare1.618/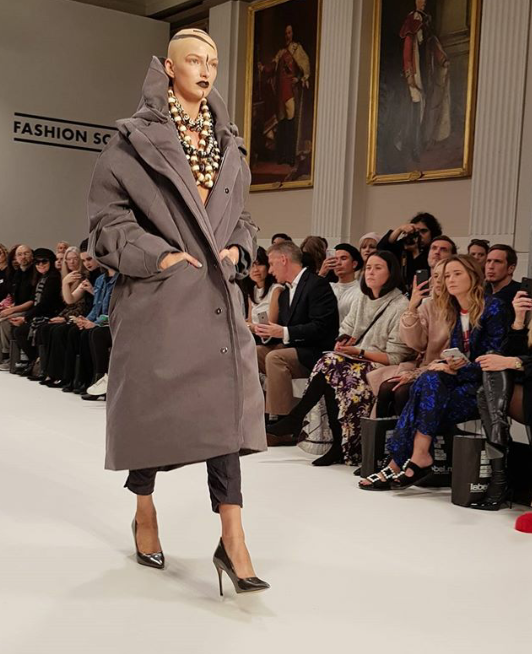 The  Amin Phillips aesthetic is defined  by  directional pattern cutting, which is informed by Amin's application of the universal principle of linear displacement . This is to best enhance the most flattering aspects of the body.
The natural conclusion of this approach, inevitably results in the subversion of generic or, usual pattern cutting choices with remarkable and sensual results. This formula applies to both his classic, well recognized silhouettes , and his more unusual shapes alike.
---
«La estética de Amin Phillips se define por el corte de un patrón direccional, que se basa en la aplicación del principio universal de desplazamiento todo pensando para mejorar y destacar los aspectos más favorecedores del cuerpo»